---
Nephrology
The Nephrology department has conducted more than 1000 dialyzes and has been recognized as one of the leading dialysis units in the region for its efficiency.The team of senior nephrologists has extensive experience in dealing with complicated cases. Apart from delivering top notch patient care, they are actively involved in carrying out front line academic research in Nephrology.

Team of Nephrology comprises of 3 eminent consultants

They are backed by AKD staff of 10 persons to provide round the clock dialysis facilities.

9 state of the art hemodialysis machines, high capacity reverse osmosis water plant with the facility to provide bed side dialysis to all ICU patients, and 8 beds in AKD (artificial kidney department) to provide 24 x 7 dialysis facility.
Round the clock Hemodialysis and Nephrology services are offered.

1. Hemodialysis: There are around 25 machines for hemodialysis, 16 stations in AKD and remaining for ICU and ICCU
2. Peritoneal dialysis: Counseling, patient acceptance, options for manual or automated peritoneal dialysis and training for the same are provide with help of a special team.
3. Kidney biopsy: Performed by nephrologists and reported by histopathologist, in close conjunction with nephrologists so as to achieve best diagnosis through best clinic pathological correlation.
4. Renal histopathology: Routine processing includes light microscopy, immunofluorescence and electron microscopy. Special immune histochemistry staining is also performed.
5. Interventional nephrology: It is a new and upcoming sub-specialty of nephrology and works towards access for dialysis, AV fistula surveillance, interventions to salvage AV fistula, tackling central venous stenosis, creating vascular accesses in patients with multiple levels of venous stenosis, diagnostic ultrasonography

Areas of treatment:

1. Acute Kidney Injury (AKI)
2. Chronic Kidney Disease (CKD)
3. Dialysis – Haemodialysis & peritoneal dialysis
4. Hypertension
5. Diabetic kidney disease
6. Congenital kidney disorders
7. Glomerular disorders
8. Tubular disorders
9. Acid-base & electrolyte disorders
10. Renal stone disease

1. Well-equipped clinical laboratory
2. Advanced imaging facilities
3. Renal biopsies
4. Initiation of peritoneal dialysis, implantation of haemodialysis catheters and permanent catheters
5. Exclusive haemodialysis unit
6. Sustained Low Efficiency Dialysis (SLED)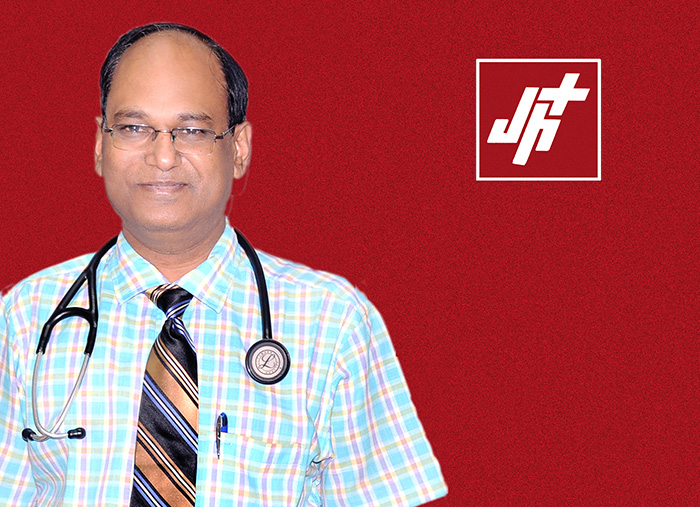 | | |
| --- | --- |
| Name: | Dr. Anil Jain |
| Basic introduction: | MD (Medicine) |
| Field of interest: | Nephrology,Dialysis,hemodialysis and peritoneal + CAPD Kidney Transplant Follow up Care |
| Educational Qualification: | MD (Medicine) Trained in Nephrology |
| Professional Affiliation: | Consultant Physician & Nephrologist |
| Membership: | Life Member of Indian Society of Nephrology, Indian Society of Peritoneal Dialysis |
Close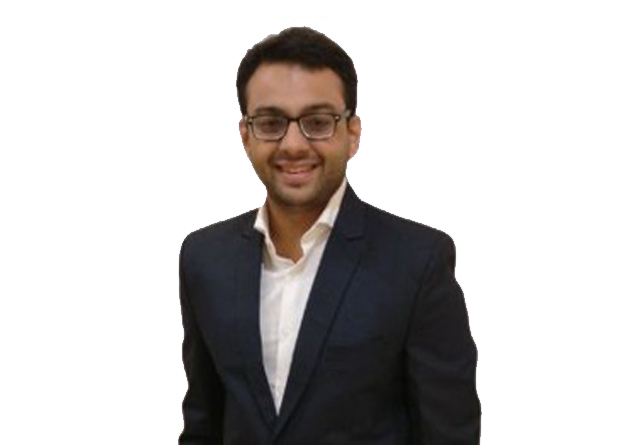 | | |
| --- | --- |
| Name: | Dr. Anand Baharani |
| Basic introduction: | Nephrologist & Renal Transplant Physician |
| Field of interest: | NEPHROLOGY |
| Educational Qualification: | MD (MEDICINE) DNB (NEPHROLOGY) |
| Professional Affiliation: | Consultant Jabalpur Hospital and Research Centre |
| Membership: | |
Close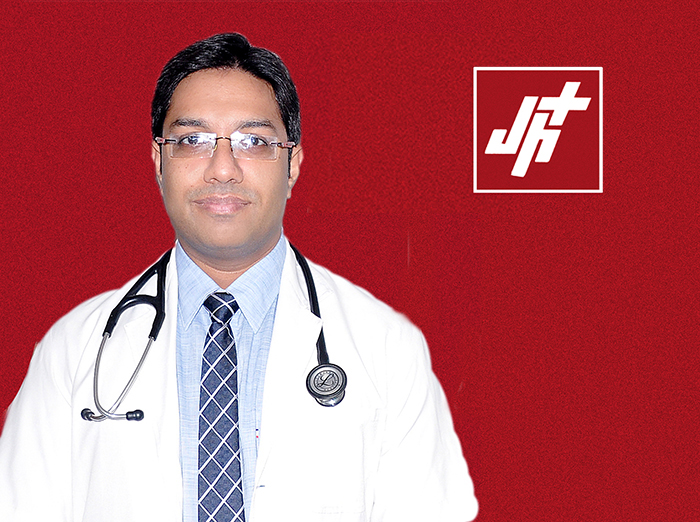 | | |
| --- | --- |
| Name: | Dr. Bharat Shrivastav |
| Basic introduction: | Consultant Anaesthesiaologist |
| Field of interest: | Anaesthesia (regional blocks, Epidural block & general Anaesthesia) |
| Educational Qualification: | MBBS,MD (Anaesthesia) |
| Professional Affiliation: | Consultant Anaesthesiologist Jabalpur Hospital & Research Centre |
| Membership: | Life member IMA |
Close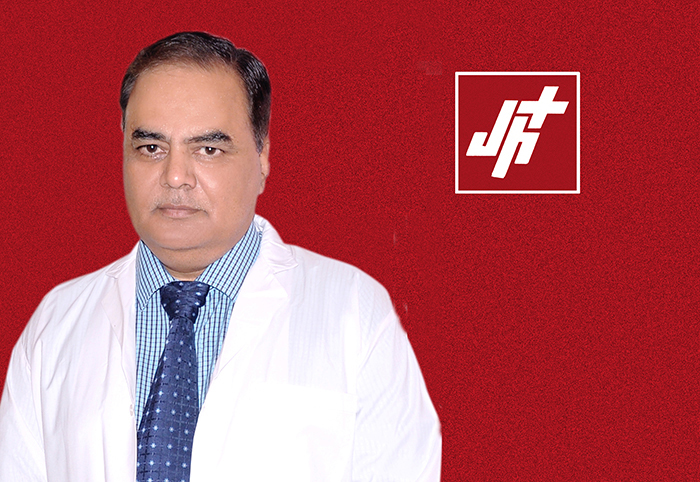 Dr. Arun Dave
Degree
Close