---
General Surgery
Our department takes care of various surgical emergencies like acute appendicitis, acute cholecystitis, intestinal obstruction, trauma, abscesses, carbuncles, gangrene and necrotizing fasciitis, patients with sepsis due to surgical conditions. Our department acts as a tertiary referral unit for these emergency cases. Patients are received in our well-equipped casualty department and are promptly operated upon, if required, after stabilization. Peri-operatively, these patients are treated in our intensive care unit or in wards.

Our department initiates and executes various research projects on contemporary topics. Our consultants, students routinely attend national and international conferences to remain abreast with the recent knowledge and to present our work. As a part of training, we have regular academic activities happening in the department.
1. Routine elective general surgeries –
We perform surgeries for various indications like hernia (Inguinal, incisional, umbilical etc. by both open and laparoscopic approach), hydrocele, Hemorrhoids (piles), Fissure-in-ano, enlarged lymph nodes, lipomas and other skin swellings, breast and axilla lumps, neck swellings including thyroid and parotid gland swellings, etc. Besides these, we offer holistic treatment for diabetic foot, peripheral vascular disease
2. Gastrointestinal surgeries –
Our department performs both open and laparoscopic surgeries for gall-stones, appendicitis, tumors of abdomen, adrenal tumors, bowel resection and anastomosiqcancers of gastrointestinal tract, and various other GI pathologies. Advanced laparoscopic surgeries like splenectomy, anti-reflux surgeries (fundoplication), surgery for achalasia cardia (Heller's Myotomy), 3. Thoracic surgeries –
Our department performs highly specialized work of VATS (Video-assisted Thoracoscopic Surgery) and open thoracic surgeries (thoracotomy and thoracoplasty) for various indications like tuberculosis, infective loculated pleural effusions, spontaneous pneumothorax, lung biopsies, lobectomies, pneumonectomy excision of thymus tumor and mediastinal masses.

1. Diagnostic Laproscopy
2. Laproscopic Cholecystectomy
3. Laproscopic Appendectomy
4. Laproscopic Hernia Surgery
5. Laproscopic Fundoplication
6. Laproscopic Rectopaxy
7. Laproscopic Repair Of Perfortation
8. Laproscopic Intestinal Surgery
9. Laproscopic Cyst Excisison
10. Vats (Video Assisted Thorascopic Surgery)
11. Laproscopic Varicocelectomy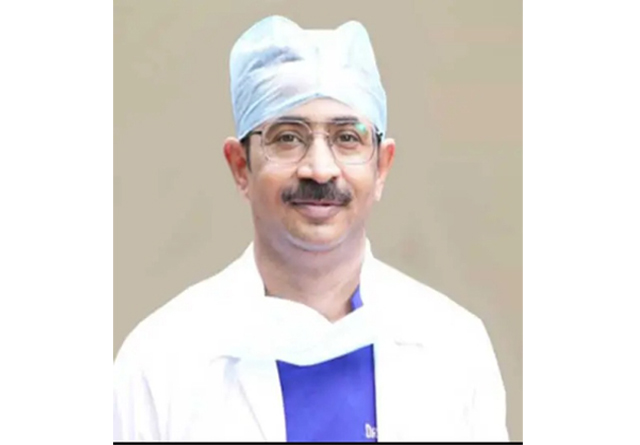 Name:
Dr.Digant Pathak
Basic introduction:
Surgery Gastroenterology
Field of interest:
Advanced Laparoscopic and Gastro Surgery Nepatobilary and Surgery
Educational Qualification:
1. MBBS , M.S,FMAS (Gold medalist)
2. FISGED ,FALS, Fellowship in Surgery Gastroenterology
Professional Affiliation:
Surgery Gastroenterology at JHRC
Membership:
1. Asian pacific hernia society
2. Endoscopic and laparoscopic surgeons of Asia National societies
3. Association of surgeons of Asia
4. SELSI
5. IAGES
6. AMASI
7. Indian hernia society

Close
| | |
| --- | --- |
| Name: | Dr.Abhineet Jain |
| Basic introduction: | |
| Field of interest: | |
| Educational Qualification: | |
| Professional Affiliation: | |
| Membership: | |
Close