---
Medicine
The Internal Medicine Department at our hospital include a team of highly qualified and experienced physicians whose primary role is to deal with the prevention, diagnosis, treatment and provide immediate basic needs of a multitude of patients entering the hospital seeking relief.
The primary goal of the department is to combine the latest evidence-based medicine with experience and thoughtful decisions about the patients to foster wellness and healing.
This department is well supported with in house round the clock diagnostics services. A number of super speciality cells and centres act independently and in unison under the umbrella of the Department of Medicine.
1. Cardiac Clinic
A. post angioplasty clinic
B. Pace Maker clinic

2. Post CABG clinic
3. Hypertension clinic
4. Heart Attack / chest pain clinic / golden hour service
5. Asthma Clinic
6. Obesity clinic
7. Thyroid clinic
8. Diabetic clinic
9. Lipid Clinic
10. Rheumatology Clinic
11. Liver clinic
12. GIT Clinic
13. Poisoning Service
14. Hematology Clinic
15. Health Checkups
16. Pre-operative evaluation
17. Chronic care facility / TB clinic
18. Skin Clinic
19. Autoimmune disease clinic
20. Psychiatric clinic
21. Oncology / cancer detection service
22. Detection of occult diseases
23. Life Style Modification
A. Diet Counseling
B. Behaviour checkup

24. Sleep Exercise
25. Cardiopulmonary Rehabilitation
26. Pulmonary Rehabilitation
27. Fever Service
28. cute care facility / emergency service hotline 24×7
29. Control of Infection
A. Preventive
B. Treatment

30. Surveillance
31. Public awareness
32. Adult vaccination programme, e.g.
A. COPD vaccine
B. Sickle cell splenectomy patient vaccine

33. Research Service
34. Epidemiology service
35. BMD service
36. Protocol / Guidance Update / Research
37. Yoga Clinic
38. Nutrition Advice
39. Patient Education / Counseling

1. Intensive Care Units
2. Cardiac Care Unit
3. Pulmonary Function Test
4. Diabetic Clinic
5. Cardiac clinic
6. ECHO
7. TMT
8. Asthma Clinic
9. Hypertension Clinic
10. Infection Unit
11. Diet Clinic
12. Allergy Skin Tests
13. Allergy Shots . (immunotherapy)
14. Blood Pressure Test
15. C-Reactive Protein Test
16. Cytochrome P450 Tests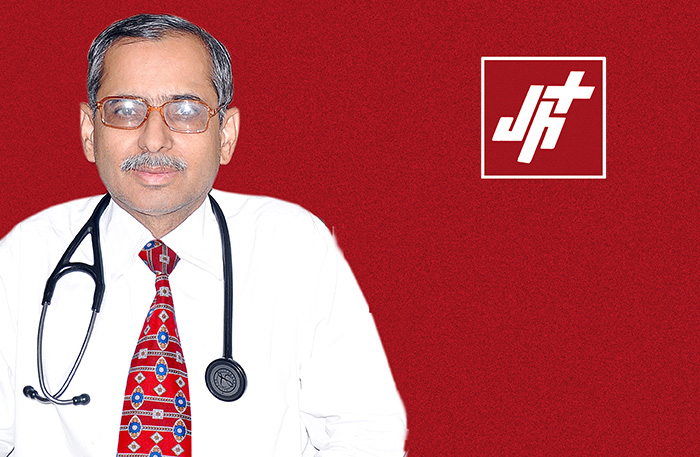 Name:
Dr. Deepak S Baharani
Basic introduction:
1. MD (Medicine) PhD(Medicine)
2. Associate Professor Hitkarini Dental College Jabalpur M.P.
3. Medical Director Jabalpur Hospital & Research Centre (M.P)
4. HOD (Internal Medicine) Jabalpur Hospital Research Centre Jabalpur (M.P.)

Field of interest:
Clinical Cardiology ,Diabetology, Intensive Care
Educational Qualification:
MD (Medicine), PhD (Medicine)
Professional Affiliation:
1. Attended more than 100 National and International Conferences as Delegate Speaker and Chairperson
2. President API chapter Jabalpur
3. President Endocrine Society Jabalpur Chapter

Membership:
1. Life member API
2. Life member CSI
3. Life member RSSDI
4. Life member Critical Cash Society
5. Life member Rotary Club
6. Member American Diabetic Association
7. Member American College of Cardiology

Close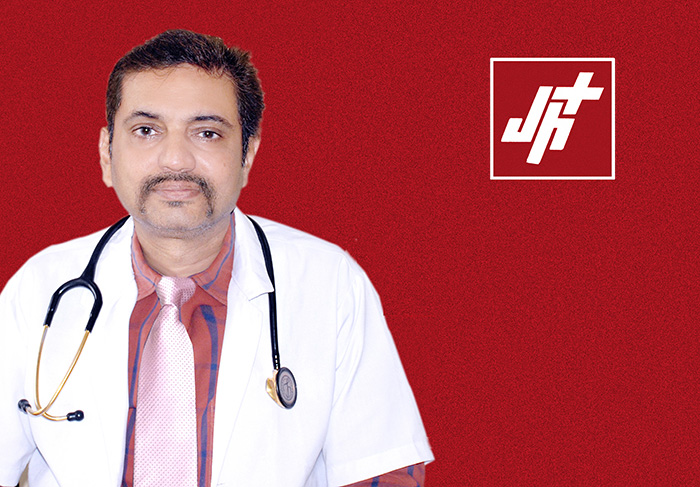 | | |
| --- | --- |
| Name: | Dr. Parimal Swamy |
| Basic introduction: | MD (Medicine), |
| Field of interest: | Diabetes, Asthama, Lifestyle Medicine |
| Educational Qualification: | MD (Medicine),Graduate of Master Clinician Program in Diabetes (USA),PG Diploma in Diabetes Management |
| Professional Affiliation: | JHRC |
| Membership: | IMA,Asso. Of Physician of India,Acedemic Member RSSDI,Member European Resp. Society |
Close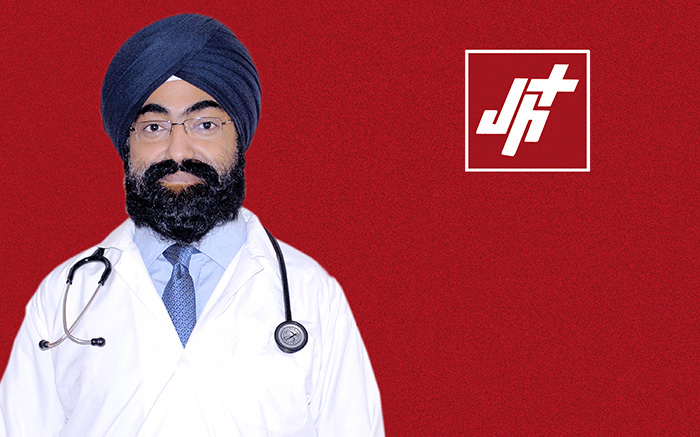 Name:
Dr. G.S. Sandhu
Basic introduction:
MD (Medicine),
Field of interest:
Diabetes, Cardiology, Asthma
Educational Qualification:
1. MBBS - RDVV, Jabalpur MP
2. MD- (Medicine) – RDVV, Jabalpur MP
Professional Affiliation:
Consultant Medicine – Jabalpur Hospital & Research Centre, Jabalpur (M.P.)
Membership:
1. RSSDI ( Research Society for Study of Diabetes in India) - Life Member
2. Indian Medical Association (IMA) - Life Member
3. Association of Physician of India- Life Member
4. Indian Society of Electrocardiography- Life Member
5. ICSSM (Indian Society of Critical Care Medicine) - Life Member
6. Indian Association for Sexology- Life Member

Close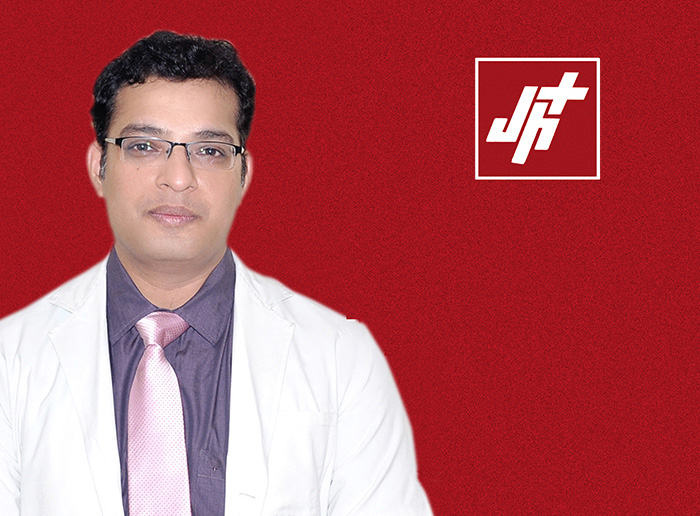 | | |
| --- | --- |
| Name: | Dr. Saurabh Grover |
| Basic introduction: | Consultant Physician |
| Field of interest: | Non Interventional Cardiology |
| Educational Qualification: | MBBS, MD (Medicine) |
| Professional Affiliation: | Consultant at Jabalpur Hospital And Research Centre |
| Membership: | API , IMA |
Close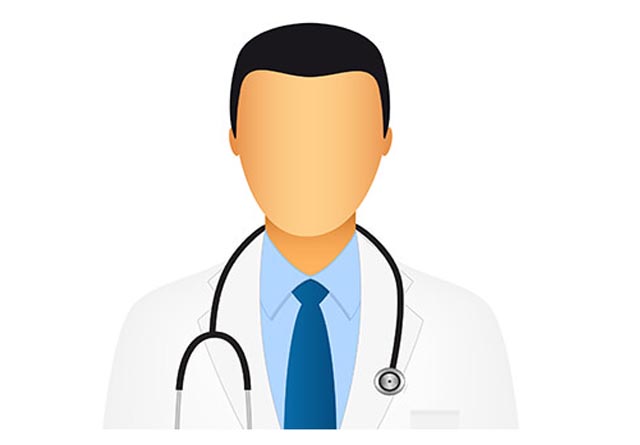 Dr. Pankaj Kshatriya
Degree
Close