---
Orthopaedics Surgery
The Department of Orthopaedics at JABALPUR HOSPITAL AND RESEARCH CENTRE provides expert treatment for all aspects of Musculoskeletal ailments through inpatient and day-care surgical care, rehabilitation, orthotics and prosthetics. We have a team of qualified consultants and experience to deal with a broad range of orthopaedic sub-specialties. With an excellent back-up of radiology, pathology, intensive care and rehabilitation departments, the Department of Orthopaedics draws variety of complex cases particularly all types of Joint replacements and Spinal surgeries (i.e. primary, complex and revisions) in large numbers not only from the city but also from various parts of the REGION .
1. Trauma We have a dedicated team of doctors available round the clock to attend to all aspects of trauma including polytrauma, compound fractures and complex injuries besides treating simple ones.

2. Joint Replacements Our team of dedicated joint replacement surgeons routinely perform Hip & Knee Replacement surgeries in a large numbers ( Primary Simple, Complex and Revision cases) successfully. We have a Modular OT dedicated to Joint Replacement surgeries along with a Recovery Pathway plan which gets the patient to routine working at the earliest.

3. Arthroscopy Our renowned arthroscopy surgeon routinely perform a large number of knee and shoulder arthroscopies; both diagnostic as well as therapeutic which includes complex reconstructions and repairs.

4. Paediatric Orthopaedics We provide comprehensive care for complex paediatric orthopaedic problems like clubfeet, hip disorders, deformity correction, developmental disorders, congenital anomalies of the musculoskeletal system and neuromuscular disorders.

5. Hand Surgery The whole gamut of hand problems are treated with umex fixators, tendon transfers, flap covers, reimplantation surgeries by a collaboration with Orthopaedic as well as Plastic Hand Surgeons in order to ensure the best results for the patients. An active and integrated participation of radiology, pathology, intensive care and rehabilitation departments ensures that the patients get the best care with maximum results.

6. Sports Medicine This is the Department Orthopedic Surgery which incorporates the treatment and prevention of Athletic injuries. It Includes Arthroscopic procedures on the knee, shoulder, hip including the recent reconstructive procedures. In addition to that the physiotherapy department is a key component of the rehabilitation of these injuries.
The Orthopaedic department is equipped with the most advanced infrastructure to handle all kinds of simple to complex Orthopaedic conditions. JABALPUR HOSPITAL AND RESEARCH CENTRE has an in-patient and out-patient service department dealing with all sorts of musculoskeletal conditions and with extremely high standards of postoperative care. It has a team of highly experienced and skilled orthopedic surgeons and spine specialists carrying out extensive surgeries.

The surgical infrastructure of the Hospital includes 3 dedicated operative suites with state of the art facility and laminar air flow system, which includes 1 dedicated operation theatre exclusively for joint replacement to keep the incidence of infection much below global standards.

The operation theatres are fully equipped with the latest equipments including AO instrumentation, the image intensifier, and operating microscope.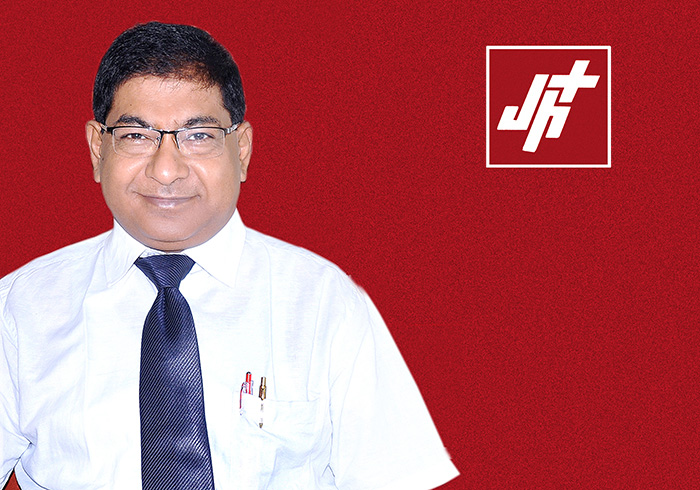 | | |
| --- | --- |
| Name: | Dr. Abhay Shrivastava |
| Basic introduction: | Senior Orthopaedic Surgeon |
| Field of interest: | Complex Trauma ,Joint Replacement, Rheumatology |
| Educational Qualification: | M.B.B.S , MS (Orthopaedics) |
| Professional Affiliation: | Senior Consultant at Jabalpur Hospital And Research Centre |
| Membership: | IMA, IOA, MPIOA, AAOS |
Close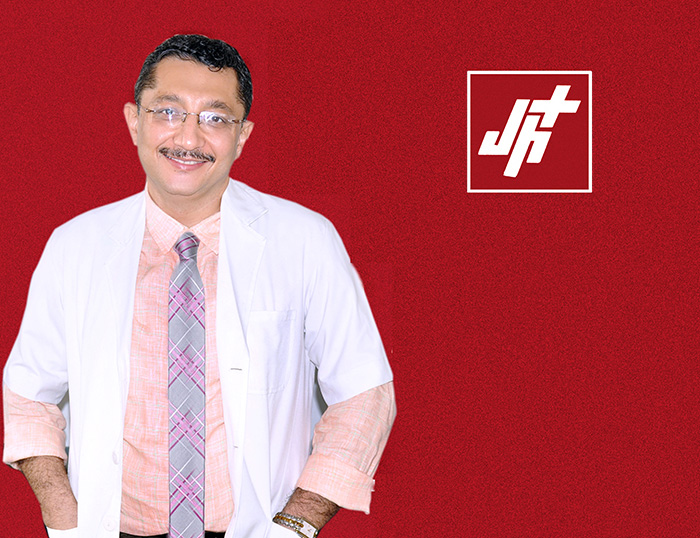 Name:
Dr. Ajay Seth
Basic introduction:
Ortho Consultant
Field of interest:
Arthroscopy, Joint Replacement,Trauma
Educational Qualification:
MBBS,M.S Ortho, M.C.H.Ortho U.K
Professional Affiliation:
Consultant Jabalpur Hospital & Research Centre
Membership:
1. Indian Ortho Association
2.Indian Arthroscopy Society
3. Indian Society of Hip & Knee Surgeons, APAS

Close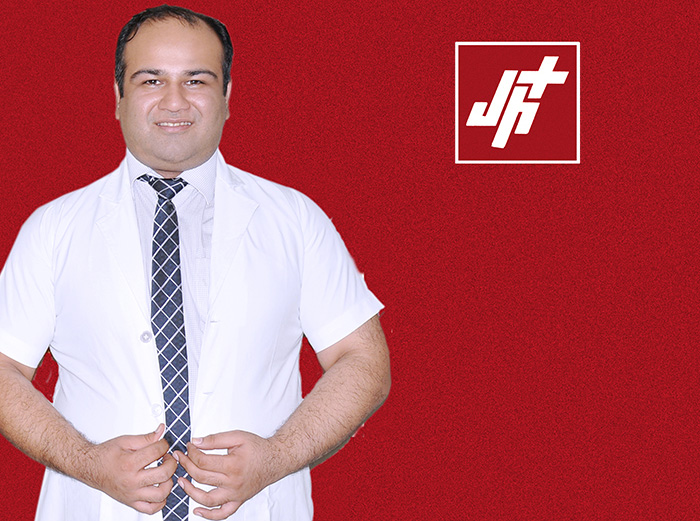 Name:
Dr. Jatin Dhirawani
Basic introduction:
Ortho Consultant
Field of interest:
1. Adult Hip & Knee Reconstruction (Joint Replacement) Surgery
2. Trauma Care

Educational Qualification:
1. MBBS , M.S ( Ortho ), FJRS ( Germany )
2. J & J Fellow – Sunshine Hospital (Hyderabad)
3. MP-IOA Fellow – Hiranandani Hospital (Mumba)
4. Ex Lecturer – MGM Hospital & Medical College, Mumbai.
5. Ex Registrar – Nair Hospital (Mumbai) , Sai Sansthan Hospital (Shirdi)

Professional Affiliation:
Consultant Orthopaedic Surgeon – Jabalpur Hospital & Research Centre, Jabalpur (M.P.)
Membership:
1. Life Member – Indian Orthopaedic Association.
2. Life Member – MP Orthopaedic Association.
3. Life Member – Jabalpur Orthopaedic Association.
4. Life Member – Indian Medical Association.

Close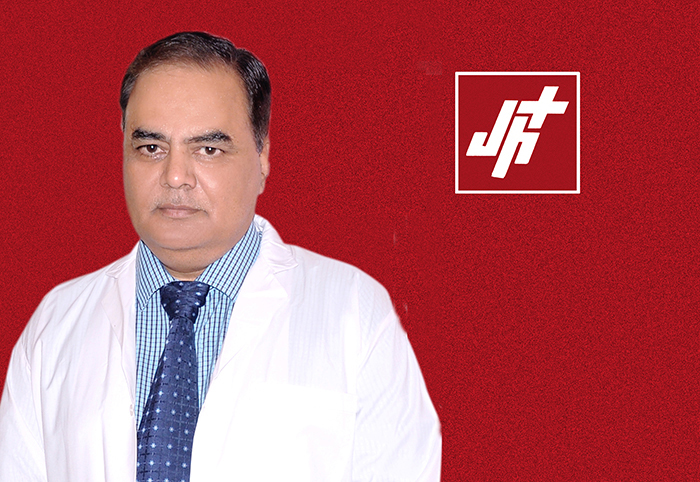 Dr. Arun Dave
Degree
Close